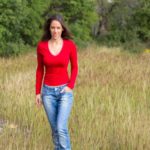 Evviva! Sono diventata Ambassador FVG nel settore Food! Entro a far parte della squadra di blogger, fotografi, giornalisti, videomaker e giovani entusiasti che raccontano il territorio sotto l'ala dell'Agenzia di Promozione Turistica della Regione Friuli Venezia Giulia. Nella sezione dedicata pubblicherò articoli e foto con curiosità sul tema enogastronomico e agroalimentare, facendovi scoprire prodotti locali particolari, gli eventi e le aziende che rendono unica l'offerta culinaria del Carso, e molto altro. Cliccando sul link sottostante trovate il primo articolo (il secondo è già in arrivo).
*
Juhu! Postala sem Ambassador FVG! Zdaj sem član skupine blogerjev, fotografov, časnikarjev, vidomakerjev in mladih entuziastov, ki pripoveduje posebnost te dežele po okriljem Deželne agencije za turizem Promoturismo FVG. V posebnem oddelku spletne strani boste lahko prebirali moje slikovne članke o krajevnih dobrotah, vinskih in kuharskih dogodkih in o podjetjih, ki bogatijo kulinarično ponudbo Krasa na italijanski strani meje. Na spodnji povezavi je objavljen prvi članek, drugi je že v redakciji.
*
Yuppie! I'm a Food Ambassador FVG! I am now one of the young enthusiasts who present the region Friuli Venezia Giulia from the inside for the Regional Tourist Agency. By the way I'll publish articles about the Karst and its local food products, special farms and F&B events that make so special this land. Click on the link below to read the first article (the second is coming soon).
Ambassador FVG – Tanja Tuta: https://www.turismofvg.it/code/128103/Tanja-Tuta