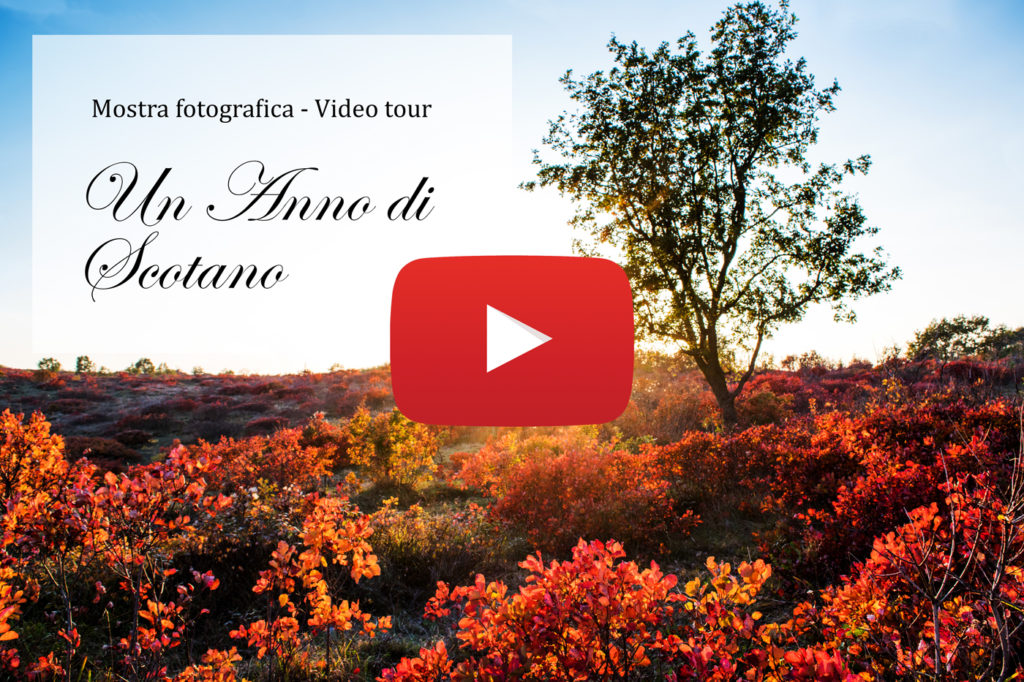 ITA: La videoguida della mostra "Un anno di scotano" che ho allestito nell'ambito dell'evento Un anno di colori sul Carso (vedi post dell'11/12/2018) vi porterà alla scoperta della pianta simbolo di questo territorio. Una visita guidata di ca. 6 minuti per scoprire da vicino i misteri del cd. "sommaco", qualche dettaglio della mia tecnica fotografica, o semplicemente per godersi un po' di splendidi  paesaggi.
*
SLO: Kdor si želi ogledati razstavo, ki sem jo posvetila ruju, simbolu Krasa, si lahko ogleda priloženi 6-minutni videoposnetek. Vodeni ogled razstave Eno leto ruja vas bo popeljal v skrivnosti ruja, vam bo razkril tehniko, ki jo uporabljam, ko fotografiram, ali pa vas bo preprosto pospremil skozi niz čudovitih razgledov nad kraško pokrajino.
*
ENG: I made a video tour of the exhibition of 10 pictures about the smokebush, the symbol of the Karst region. The available languages are italian and slovene for now, but the beautiful pictures will take you on a trip through fantastic landscapes and some relaxing nature.